Timișoara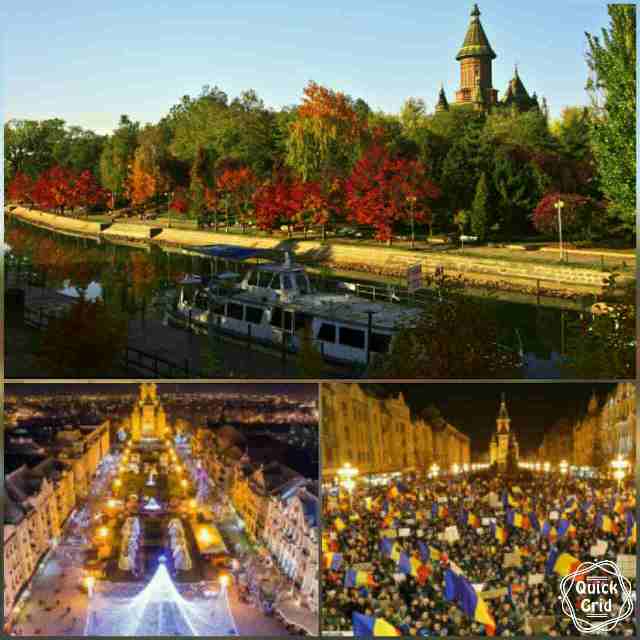 Explore lofty cathedrals, browse art in Baroque-style buildings and learn about Romania's Communist history in Timisoara, affectionately known as "little Vienna."
Enjoy the exquisite aesthetics of Timisoara, a city that effortlessly combines architectural styles from throughout Europe. This eclectic metropolis features spacious plazas, medieval churches, Moorish synagogues and Baroque-style art museums, which have put it in the running to be Europe's Capital of Culture in 2021.
Rent a bike and explore Timisoara's downtown, where every street seems to harbor some quirky shop, gorgeous café or architectural gem. Enjoy a coffee at Piata Victoriei (Victory Square), a central plaza populated by romantics and pigeons. Admire the striking façades of the Romanian Orthodox Cathedral and the Opera House, which dominate the square.
Head to Union Square to admire the Rococo elements of St. George's Cathedral, which occasionally hosts organ concerts. This square also has great views of the Serbian Orthodox Cathedral and the Baroque-style Serbian Bishop's residence. Contrast these European styles with the New Synagogue in Fabric, which has minarets and ochre walls typical of Moorish design.
Enter the Baroque Palace to find the city's Museum of Art. Browse exhibits of German, Flemish and Italian masters. Afterward, find a quiet moment enjoying the greenery of the Timisoara Botanical Park. The city's best shopping is found at Iulius Mall and around Victory Square.
Timisoara's cultural development began in the medieval ages, when it was situated in Hungarian controlled territory. See traditional folk costumes and textiles of the region at the Banat Ethnographic Museum.
In 1989, Timisoara was the site of mass protests against Romanian communism, culminating in the Romanian Revolution. Learn about the events from the audiovisual archives of the 1989 Revolution Museum.
The city is a short train ride from most European capitals. For an informative day of sightseeing, take the free Timisoara tour, operated by the city's main tourism office.
Just on the outskirts of Timisoara is the Banat Village Museum. This open-air museum is a reconstruction of a 19th-century village. Browse its craft fairs, enjoy a folk music performance and take the kids to the nearby zoo.