Innovative Flows - Water, Knowledge and Innovation in the Danube Region

The 5th Annual Forum of the EU Strategy for the Danube Region was jointly organised by the European Commission and the Slovak Republic on 3 and 4 November 2016 in the premises of the Slovak National Theatrein Bratislava.
The forum entitled "Innovative Flows - Water, Knowledge and Innovation in the Danube Region" focused on water management and research and innovation in the Danube region where participants had the opportunity to discuss the results and future of the Strategy.
---
5th Annual Forum Programme overview
---
---
Documentation of plenary sessions and workshops at the 5th Annual Forum:
Plenary session - Water, Knowledge and Innovation in the Danube Region
Workshop 1) Knowledge society - Common Danube Vision to Transfer Knowledge into Praxis
Workshop 2) Water - Non-alternative source for life
Workshop 3) Innovating together - What model for transnational governance?
Workshop 4) Scientific support to the Danube Strategy
Workshop 5) Danube Transnational Programme
Workshop 6) Aligning funds with the Strategy
Closing Plenary - EUSDR Results … quo vadis Danube Region?
ROVEST Cluster were devoleped very good relations (for ROVEST Cluster members and not only for them as well as for West Region of Romania) in academia and university, healthcare, tourism and with NGOs and SMEs interested in being professor and doing business in Romania.
The key question to answer will be how to best transform political commitment into operational policies and measures.
ROVEST Cluster Photo Gallery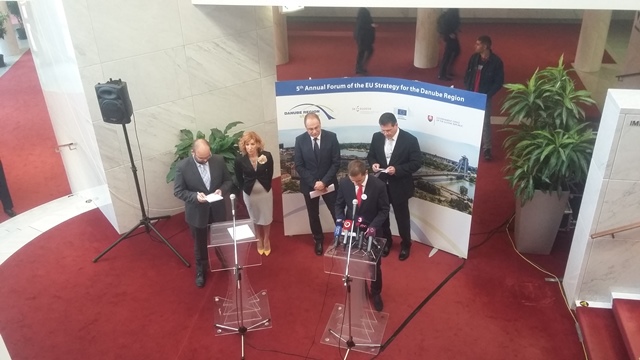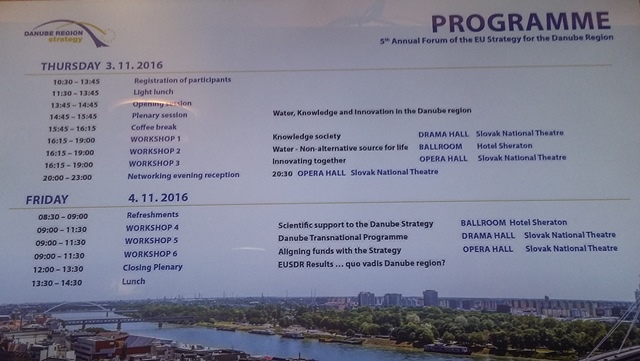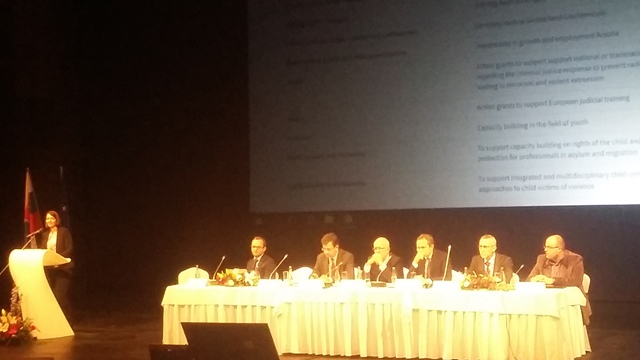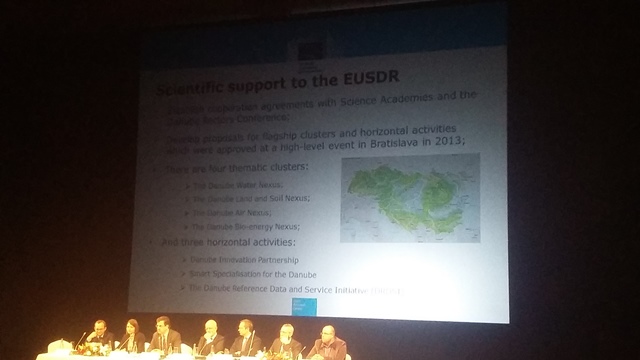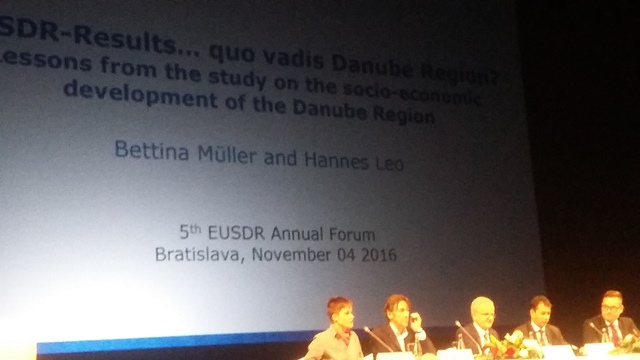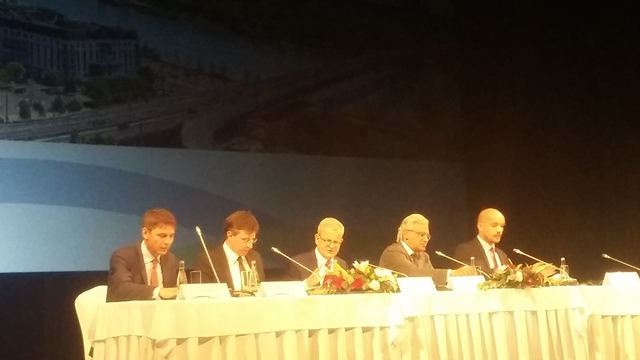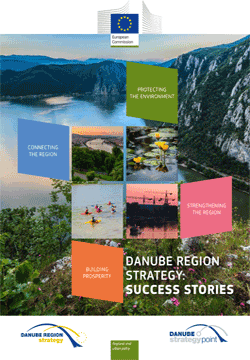 After five years of implementation, significant achievements of the EUSDR are becoming evident. The purpose of this publication is to give examples of what has been achieved together, based on the cooperation at macro-regional scale in the Danube Region. These projects and achievements exemplify the added value of the Danube Strategy and will provide further motivation for continuing to cooperate along this successful path in order to contribute to the balanced, sustainable and inclusive growth of the Danube Region.
Download the publication in your own language:
EN_Success Stories SK_Success Stories
BG_Success Stories SI_Success Stories
CZ_Success Stories SR_Success Stories
DE_Success Stories BA_Success Stories
HR_Success Stories ME_Success Stories
HU_Success Stories UKR_Success Stories