ROVEST Cluster - Cooperation Profile
We are involved in European Union Strategy for Danube Region and we think that this is an opportunity for our Cluster members to engage
as well in cross-borders projects as in Priority Axes of EUSDR.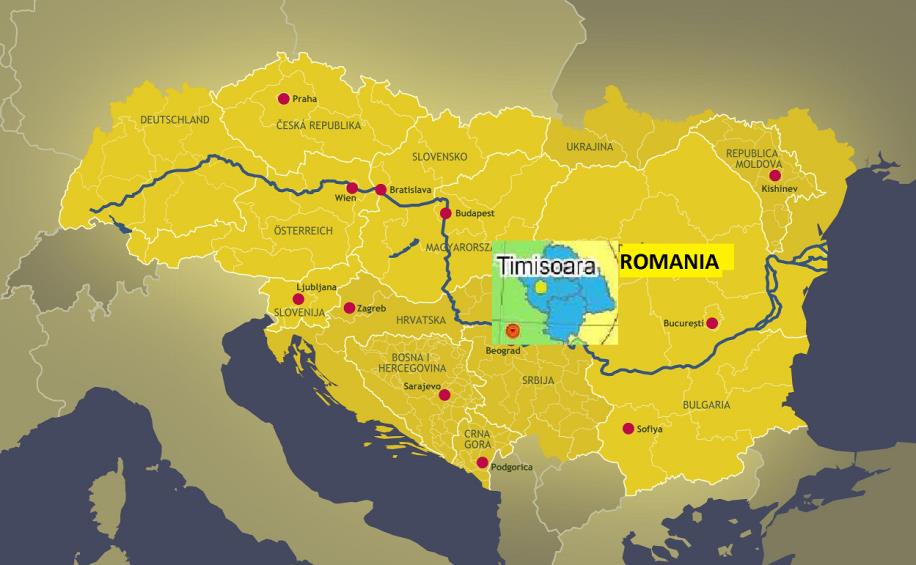 We intend to reorganise International Courses for Promoting EUSDR, after the successful one in 2015, 1st of May in Timisoara, were we have pleasure to have amongst another personalities participate Mr. Dr. Kurt Puchinger, PA 10 Coordinator .
Through our Cluster member - Steinbeis Transfer Management - and of course as Steinbeis Innovation Center ROVEST, we are sure that we will found a way to get together Markets both from Romania and Germany as well and the transfer of technology and knowledge to do it much easier for SMEs from both countries
The objectives of the ROVEST Cluster:
• create and promote a harmonious framework of interaction among all stakeholders operating in the value chain in the field of healthcare ;
• developing a platform for research, development and innovation and involvement private sector to innovation and technology transfer;
• supporting and promoting projects of common interest, including large projects, transregional ;
• integration support for educational offers to the real needs of the environment business in the medical, tourism, etc., in the Western Region of Romania ;
• promoting and encouraging entrepreneurship by offering relevant solutions for the renewal and modernization of the sector;
• creating optimal tools and channels for effective management and transparency of information and opportunities in the field;
• development of partnerships at home and abroad to achieve the objectives of the association;
• promoting legislative initiatives designed to improve - or, where appropriate - to regulate certain aspects of interest to the sector;
• identify opportunities for collaboration in the direction of supporting concrete through various programs, partnerships, tools and / or operations Banking
• organization and participation of / forums, symposiums, conferences, seminars, debates, etc., in the country and abroad;
• development of projects in various fields to ensure both the development of the cluster, as well as interested members or other structures in the area .
Also :
- Networking for access to potential investors,
- Exchange of best practices,
- Creation of consortia for future European projects
- Benchmarking with other similar clusters;
- Innovation services;
- Joint projects with research entities;
- Developing a brand of the cluster / regional;
- Marketing activities.