ROVEST Cluster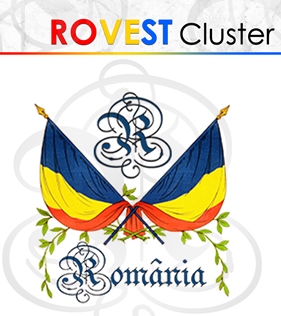 ABOUT US
Innovative ROVEST Cluster is situated on the nodal point, geographically speaking, between three countries : Romania, Serbia, Ungaria and we have fully support of the Bulgarian Community from Banat, Romania and from Serbian Community as well. We are in good relations with Hungarian bodies too.
We are new-borned but we already started to organise for our members, a Seminar in Public Procurement legislation, which were entered in force, in June 2016 in Romania as in Europe as well.
We consider that the bond we have through our Steinbeis Transfer Management member with Germany it will be a very good opportunity to transfer not only knowledge but either the technology, in special in Health area.
We are interested in develop a new method for interacting between patients and their families, whatever if he/she is hospitalised domestic or in a foreign Hospital, through Pre Commercial Procurement procedure or even through Public Procurment of Innovation as well as to develop new medical procedures with new tools which are now only in project designed.
We intend to bring professors to doing business.
ROVEST Cluster members are willing to engage in a commercial partnerships with Asian SMEs and to enter in Asian market as well. We are strongly agree that a good collaboration within European SMEs and Asian SMEs is a first stept to a better world.
- as part of the EU Strategy for the Danube Region (EUSDR), we organised the international EUSDR Promotor and Facilitator Course in 25th April 2014 in Brasov and 1st of May 2015 in Timisoara
- we participate at the main Events of EU Strategy for the Danube Region, Annual Forums in Bratislava 2016, Ulm 2015, Vienna 2014, Bucharest 2013 were we diseminate our members needs, and established very good Connections for them
- through our members we amount : innovative Research Center from University Traian Vuia Timisoara in medical devices, Hospitals (Timisoara, Lipova, etc.), SMEs in medical area, etc.
- we want to provide to them a new market oppotunities for Research as well as for Business purposes
- we are an innovative and international Cluster as we Count Steinbeis Management Center (Germany) through our members
- we have the Bulgarian Association through our members and the Serbian as Partners
- we have SMEs from Austria through our members and Contracting authorities from Hungary as well
- we are a voice for EUSDR priorities in western side of the Danube Region and we want to developed this area with Asian Connections which we can provide
- Me and my coleagues, were lecturers, speakers into many romanian Major Events organised by Business Days, Afaceri.ro and of course, for our own Conferences with SMEs, Contracting authorities from medical, Business, Research, IT Areas of Expertise
- we could be and we are a very good Interface between Asian Business, Researchers, and Romanian and european Peers.